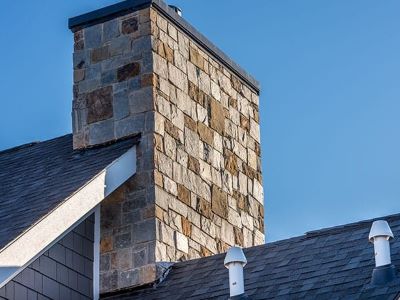 Water sealing a chimney offers you several benefits as a homeowner. Knowing what those benefits are can motivate you to call on a chimney professional to perform this service before you're left to manage the effects of moisture in your home where it doesn't belong. 
Good Upkeep Ensures Good Performance of Your Chimney
Water can interfere with the way your chimney functions, affecting your comfort and leading to expensive repairs. When you include water repellent treatments and services as part of your chimney maintenance, you're ensuring the chimney works like it's supposed to and lowering the chance of needing major repairs in the future.
Reduce the Risk of Damage
If water seeps into the cracks or crevices of your chimney, annual freezing and thawing cycles can drive on-going damage. And because your chimney is typically out-of-sight, you may not notice until the harm is so severe that you need to rebuild your chimney completely, and even repair the surrounding roof.
Avoid the Mold & Mildew That Can Sicken Your Family
Moisture that gets into your chimney can foster the growth of mold and mildew. As those particles become airborne and circulate, it could make your family sick or intensify the symptoms of existing allergies and respiratory conditions.
Would You Like Help Water Sealing a Chimney in the Kirkland Area?
At A-Clean Chimney & Contracting, we're committed to providing residential and commercial customers with outstanding service. Our teams are experienced and highly trained on all kinds of chimneys, including wood fireplaces and chimneys, oil furnace chimneys, lined/unlined insert cleaning and creosote removal. We also provide installation, repair and home contracting services at reasonable pricing, so you can count on us for years of quality work for every chimney need, including remodeling or rebuilding your fireplace as part of a home improvement project. For your free estimate on water sealing a chimney, as well as crown and rebuild repairs, flashing, liners, mortar and caps, contact us today.
Maximize Your Kirkland Home's Protection Against the Elements By Water Sealing a Chimney
Serving Bellevue, Bothell, Edmonds, Kirkland, Lynnwood, Mercer Island, Sammamish, Seattle, Shoreline, West Seattle & Woodinville
---
Posted on August 18, 2023 | Published by Ignite Local | Related Local Business